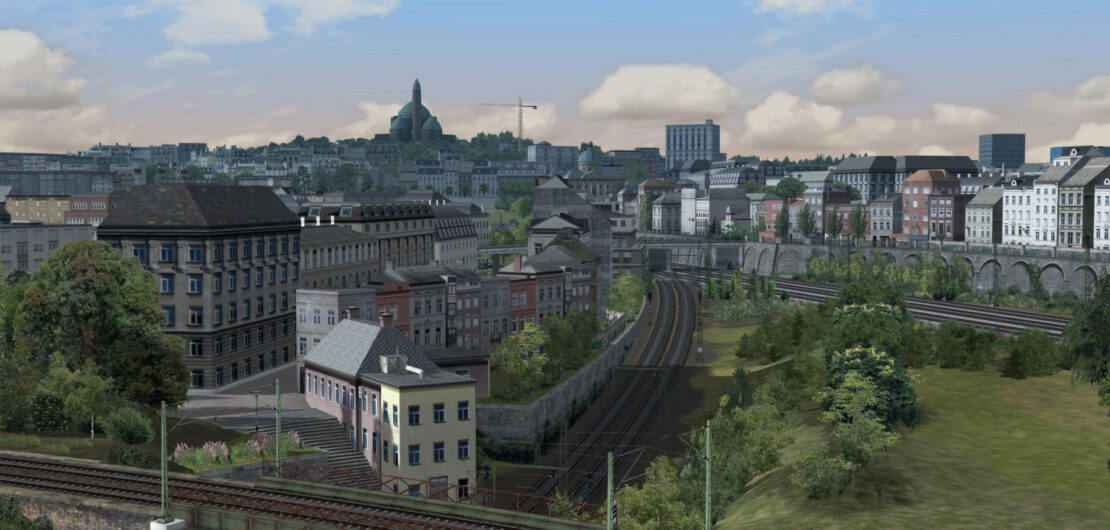 Features:
180km of challenging virtual train track
Approximately 70 km of electrified main line and branch lines
About 40 km of S-Bahn line
About 70 km high-speed route between Brennitz and Augustinustal
Beautifully designed new vegetation, realistic buildings and old railway systems
Experience everyday life as a train driver in 8 challenging tasks
All tasks with train and station announcements, as well as dialogues between dispatcher and train driver
18 Quickdrive – scenarios (quick game) with AI – traffic and switchable announcements
ICE line from Brennitz to Augustinustal with line train control
Ks – and H/V signaling system
PZB and GPA magnets
Siegerland shunting station
Realistic level crossings including faults and functioning PZB
New weather system
New soundtrack for the 3D tracks
The rolling stock was contributed by Virtual Railroads and TrainTeamBerlin:
A real workhorse, the class 111 (2nd and 4th series) in traffic red, plus the double-deck coaches DABz 756.0 (1st class) and DBz 751.0 (2nd class), as well as the matching mobile DBbzf 761.0 control car.
In order to be able to enjoy a high-speed ride, this add-on contains the ICE 1 redesign from the same company.
Sliding wall wagon Hbins292
Flat car with tarpaulin Kijls 450
Zaes articulated tank car
Articulated pocket wagons Sdggmrss 738 and 739
Taehms 887 swing roof car
The company TrainTeamBerlin has made the BR152 series available as an AI variant for this add-on.
Handboek:
(als download beschikbaar zodra BLS is geplubliceerd.
Kopen:
(link beschikbaar zodra BLS is gepubliceerd.